Today is the day my baby flies the coop!
I don't even know how to describe how I feel… A whirlwind of emotions from pride, to sadness, to joy … because my baby leaves today!
He slept in this morning, so I was watching him sleep — reliving his childhood. I couldn't watch for longer than a minute at a time before tears would stream down my face. Was I sad? I don't think so, they were happy tears.
Before we left for the airport, he decided to shave his beard completely off! He plans on not shaving for his entire 10 month missionary training & deployment. He looks 5 years younger!
1st Update — Sunday at 1am — He made it safe to Montana! WHEW! Now, I can go to sleep!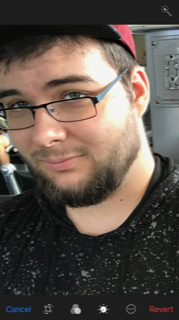 Jt after his shave & ready to go!